Defend the Dominance of Socialistic, State-Ownership in China's Economy!
Above, a common site in China: youth wearing the communist hammer and sickle emblem. Mass support for communism in China has thus far constrained capitalist restorationist tendencies within sections of the ruling bureaucracy. Photo: Trotskyist Platform
2 December 2016 – Last week, Fidel Castro passed away at age 90. Fidel led the 1959 Revolution that would end up overthrowing capitalism in Cuba and bringing terrific improvements to the lives of the Cuban masses. In response to his death, Chinese president, Xi Jinping lauded Fidel's achievements. Here are some excerpts of Xi Jinping's message of condolences to Raul Castro, first secretary of the Central Committee of the Communist Party of Cuba:
Fidel Castro, founder of the Communist Party of Cuba and Cuba's socialist cause, is a great leader of the Cuban people. He has devoted all his life to Cuban people's great cause of struggling for national liberation, safeguarding state sovereignty and building socialism.

He has made immortal historic contributions to the Cuban people and to the world socialism development.

The Cuban and Latin American people lost an excellent son, and the Chinese people lost a close comrade and sincere friend. His glorious image and great achievements will go down in history.

I believe that under the strong leadership of Comrade Raul Castro, the Communist Party of Cuba, the Cuban government and its people will carry on the unfinished lifework of Comrade Fidel Castro, turn sorrow into strength and keep making new achievements in the cause of socialist construction.

Xinhua, 26 November 2016
President Xi's fulsome praise for Fidel and Cuba's socialistic path reflects the fact that China itself is under socialistic rule. While Cuba's revolution came in 1959 and was the first – and to date – only decisively anti-capitalist revolution in the Western Hemisphere, China's anti-capitalist revolution came ten years earlier. It brought the long suffering toiling masses to power in the world's most populous country and freed China from over a hundred years of humiliating, colonial servitude at the hands of Western and Japanese imperial overlords.
However, the Australian media did their best to hide the substance of the Chinese president's letter of condolence over the death of Fidel. They reported very briefly that Xi had sent his condolences but made sure they did not report on Xi's praise for Cuba's socialist system. Why? Because to do so would highlight the continued socialistic character of the Peoples Republic of China. The mainstream Western media don't want to do this. In fact, they sometimes even try to make you believe that China has simply "gone capitalist." To admit otherwise poses a very inconvenient fact for the capitalist media: the fact that the country with the world's fastest growing economy that has managed to lift hundreds of millions of its people out of poverty – i.e. China – has done so while based on a socialistic system. To admit this blows sky high out of the water the main anti-communist argument that people in the capitalist world are taught from the time they go to school and start watching documentaries: socialism may sound like a fair system but it just does not work in practice.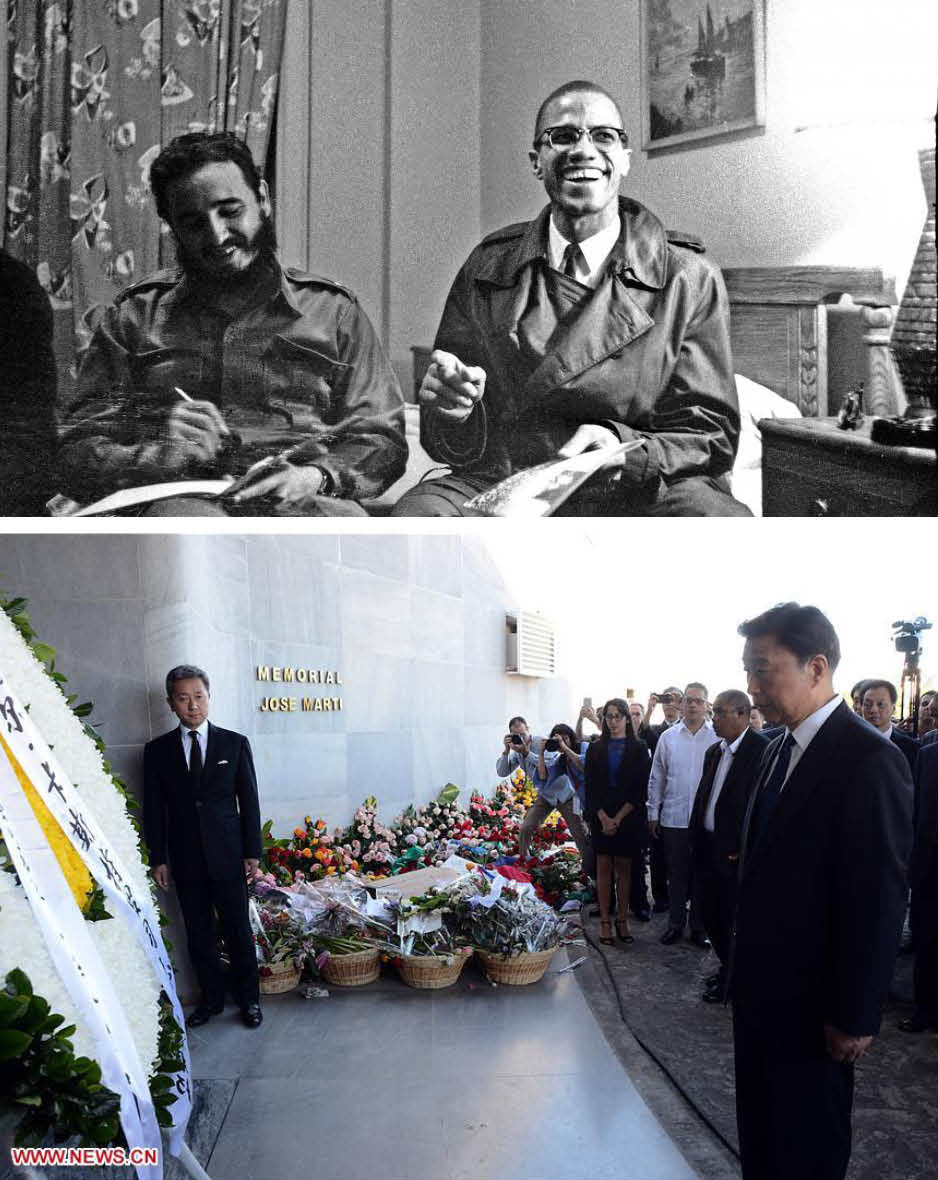 Of course, the capitalist media do very often contradict their own, sometimes used, "gone capitalist" narrative about China. They, indeed, start talking about "communist China" whenever they manage to find an area that they can attack the Peoples Republic of China (PRC) over and exaggerate a problem – like pollution – or when they misrepresent events to accuse the PRC of "human rights violations." The lying capitalists, actually, know very well that the PRC is not a capitalist entity but a socialistic state. That is why the capitalist-owned media look for any opportunity possible to demonise China, why the U.S. and Australian regimes support anti-PRC NGOs and dissidents within China and why investment from PRC state-owned companies are especially scrutinised by Australian government authorities. Most notably, it is why the Australian military is openly being built up to join the U.S.-led crusade against China even though the PRC is this country's biggest export market and the main reason the Australian economy has not yet fallen into a new, deep recession.
Just like the Cuban Revolution, the 1949 Chinese Revolution led to tremendous improvements for the masses in life expectancy, literacy, health care and the position of women. Socialistic rule has lifted hundreds of millions of Chinese people out of the dire poverty of its pre-1949 days with a speed and depth that is completely unprecedented in human history. However, like in, Cuba these accomplishments are not guaranteed because socialistic rule itself remains fragile in China. It is fragile because at the moment the richest and most powerful countries in the world are under capitalist rule. As the counterrevolutionary destruction of the Soviet Union in 1991-92 showed, even a socialistic state that is a superpower can be destroyed by sustained capitalist military, economic and political pressure.
Furthermore, the ability of the Chinese workers state to withstand external capitalist pressure is weakened by its own bureaucratic deformations – by the fact that the administration of socialistic rule is restricted to a narrow, somewhat privileged bureaucratic layer rather than being run by democratic mass organisations of working class people. This structural deformity arose from the nature of the Chinese Revolution itself. This great revolution was made largely by tens of millions of tenant farmers led by idealistic students, teachers and other intellectuals. Awakened and led by Mao's Communist Party of China, the tenant famers fought with immense heroism to make the revolution.  However, tenant farmers, while brutally exploited by the landlords, were still infused with the individualistic strivings that one day they would produce enough to free themselves from landlord domination and make a good income from selling their produce on the market – perhaps even becoming landlords themselves. Therefore, unlike wage workers who are united by their collective labour at the workplace and thus – when under revolutionary political guidance – could self-organise through democratically elected workers councils, the individual tenant farmers could only be fully united from above. This requirement and the practicalities of waging a long, guerrilla war meant that the victorious revolutionary forces and the ensuing workers state that they created had a bureaucratic – rather than a workers' democratic structure.
In the late 1970s, the Chinese leadership, unable to use the driving and motivating influence of workers' democracy to push forward production, turned to market reforms to further stimulate economic activity. These reforms would come to include the creation of a capitalist, private sector. In the complicated transition from capitalism to genuine socialism it can be useful to allow a limited private sector. This is especially the case given that before the 1949 Revolution, China was an extremely poor and backward country where the capitalism that existed was intermingled with elements of feudalism. However, the introduction of a private sector and market reforms to China necessarily brought with it greater inequality, increased corruption, some degree of unemployment and a reduction in solidarity between people. Moreover, the new class of, at first small, capitalists created by the reforms used their influence and wealth to lobby for greater and greater openings for the private sector. This influence was amplified because many of these new capitalists had family or other personal ties to the administrative/party bureaucracy. Today, the degree of private sector operation in China is much in excess of what is needed or desirable for the Chinese workers state. To be sure, the private sector bosses do not control the key sectors of the economy which remain under socialistic state ownership and they do not hold state power. However, the danger that the capitalists that do exist in China could organise a capitalist counterrevolution is a very real one. We only have to look at what happened in the former USSR. It was there that market reforms in the mid-1980s, dubbed perestroika (restructuring), created a class of petty capitalists and speculators. Then Soviet leader Gorbachev did not initially intend these reforms to actually lead to a capitalist takeover and at first that is not what perestroika meant. However, the layer of capitalists that Gorbachev's perestroika created, with backing from a section of the middle-class professionals and student intellectuals – who expected that they would be amongst those who would strike it rich if capitalism was restored – became a powerful lobby force for further perestroika. They shoved Gorbachev and Co. further and further to the right. Each new set of perestroika reforms that Gorbachev implemented strengthened the economic weight and political influence of the new capitalists and whetted the appetite of pro-capitalist students and professionals. Eventually, with the crucial backing of Western imperialism, the new capitalists and their middle class allies were strong enough to grab back state power in the ex-USSR. The forces that made this counterrevolution were actually small in number. Most Soviet workers and collective farmers were not sympathetic to the counterrevolutionary course and many were downright suspicious of the pro-capitalists. However, in the absence of decisive levels of actual struggle to defend the Soviet workers state, the counterrevolutionaries triumphed.
Today, in China, the capitalists do not yet feel strong enough to openly call for capitalist restoration. They leave that to a rather small layer of Western-funded dissidents and NGOs. Indeed some of China's capitalists even, rather disingenuously, sing the praises of the ruling Communist Party of China (CPC). They hope that this will save them from having their businesses shutdown – as has happened to many of their capitalist compatriots. But what these Chinese capitalists do a lot of is to use their wealth and political influence – through bodies like the private sector All China Federation of Industry and Commerce – to push for ever greater openings for the capitalist economic sector. They are assisted in this lobbying by a whole swathe of academics, economists, lawyers and journalists sympathetic to capitalism or at least to a greater role for the capitalist sector. This lobbying is indeed powerful especially when one considers that the relative weight of China's capitalist class is far in excess of that of the capitalists in the former USSR at the time of the counterrevolution there. Fortunately, however, the resistance of the Chinese working class and staunch subjective communists to pro-capitalist measures – like privatisation – is also far greater than existed in the last period of the USSR. However, it is far from guaranteed that the political consciousness of the working class will always be sufficient to ensure that their resistance can hold back capitalist restorationist forces. The struggle in China between insurgent pro-capitalist forces and those resisting them is a finely balanced battle.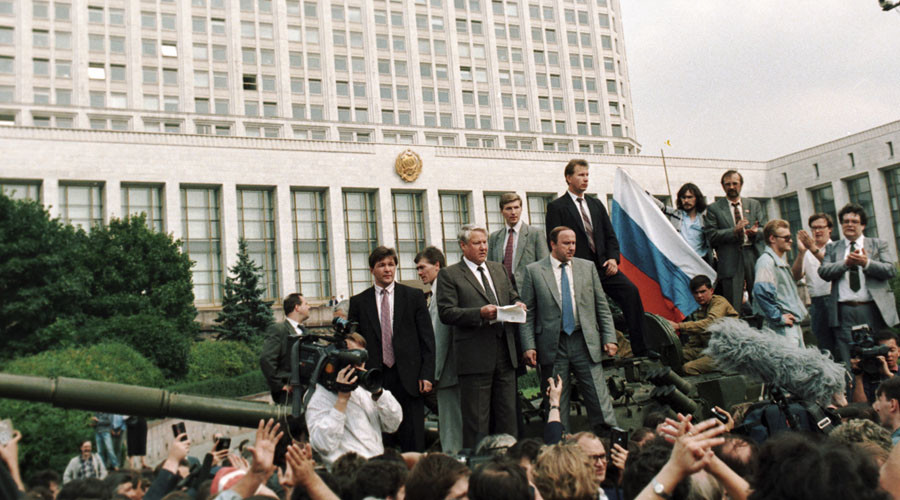 See-Sawing Contest
In the mid and late 2000s, the insurgent pro-capitalist forces in China were pushed back to some extent. China's political climate in that period was shaped by increased activity of leftist tendencies within the CPC, the manifest weakness of capitalism worldwide as seen in the Great Recession and – most crucially – militant workers struggles for improved wages and conditions and against the few attempts made at privatisation during this period. The period from 2008 to 2011 in particular was the most left-wing period in China in over three decades. This period saw the nationalisation/confiscation of not only many formerly privately owned coal mines but nationalisations across a range of sectors from steel to milk processing to solar cell manufacturing.
However, from about 2012 the political climate in China swung back to the right – at least on economic issues. China's capitalist class and the host of economists, academics, lawyers and even CPC politicians loyal to them re-asserted themselves. This was reflected in some of the agenda of China's new number two leader (ranking below president Xi), premier Li Keqiang. Li implemented special measures and tax incentives to help new private businesses. He also pushed for allowing private enterprises access to several areas like oil/gas, infrastructure construction, health care etc which had previously been restricted almost exclusively to publicly owned enterprises. Although the strength of pro-socialist forces is such that no CPC leader openly calls for privatisation of any of China's major state-owned enterprises, the CPC leadership – including both premier Li and president Xi – have pushed for the sell-off of minority stakes in state-owned enterprises to private investors.
Developments over recent years in China have, of course, not all been in one direction. President Xi Jinping's anti-corruption campaign has genuinely reduced corruption even though there is a suspicion that it has also been used against Xi's political rivals – including those from the left of the CPC. Importantly, the anti-corruption campaign has protected the assets of state-owned enterprises from being squandered by corrupt state enterprise managers handing contracts to bribe-paying, private business bosses. In a small number of cases, the CPC's drive against corruption and privilege in government officials has spilled over into healthy moves against opulence in the broader Chinese society. In early 2014, authorities in major Chinese cities ordered the closure of high-end clubs and expensive restaurants in public parks, scenic spots and cultural sites because these venues could not be accessible and affordable to the masses. Those high-end clubs and restaurants that were not closed were ordered to lower their prices and change their menus to turn them into places affordable by the masses. Meanwhile, formerly members-only clubs that were allowed to stay open were ordered to turn into open access venues. Alongside the anti-corruption, anti-opulence campaign, the ruling Communist Party of China has toughened its membership rules to ensure that all party members believe in the party's stated ideology. On the one hand, this drive for ideological consistency has been, in part, used to silence leftist critics of pro-market reforms within the party. Nevertheless, it has also had positive effects. It has weeded out some ambitious professionals with little solid sympathy for communism who joined the party for merely career reasons and it has deterred capitalist businessmen from joining the party purely to enhance their connections with government. The most important positive developments in PRC politics in recent years is the continuation – and in some cases the deepening – of some of the progressive policies of the previous Hu Jintao government. This includes the moves back to universal public health care, a massive campaign to build and renovate affordable public housing, an increase in social security and pension payments and the enforcement of the drive to improve workplace safety. Most crucially, the new Xi Jinping government has re-committed to the previous Chinese government's drive to bring every single resident in China above the national poverty line by 2020; and has moved to achieve this goal with renewed vigour.
Furthermore, many of the right-wing economic measures proposed have not been implemented much. Nevertheless, there has been a change in the political discourse from a few years ago. The suspicion of private business bosses that was sometimes seen from CPC officials and Chinese media during the Hu Jintao period, itself a reflection of healthy hostility to capitalists amongst the Chinese working class, is now more and more replaced with praise of their "innovative" capacities and their "entrepreneurship." Sensing the mood, in March on live TV, China's then finance minister, Lou Jiwei, ranted against the PRC's 2008 labour law for being too pro-worker saying that it was contributing to unreasonable wage rises and making it too hard for bosses to sack workers. Although the strongly pro-worker law was not amended, Lou Jiwei's attack on it represented a clear drive by the most pro-market wing of the Chinese bureaucracy to curb wage rises and slash employment regulations imposed on bosses.
Rightist elements of the CPC leadership – and the academic/economist circles backing them – are also using moves to cut over-capacity in China's steel and coal sectors as a way to weaken the influence of socialistic state enterprises – state-owned enterprises being dominant in these sectors. Additionally, they are trying to use these cuts as a way to change the culture of PRC state enterprises. They want to prod these socialistic enterprises to retreat from their previous reluctance to lay-off workers and push them into operating more according to "market principles" (i.e. solely according to the profit motive). There is, indeed, over-capacity in China's steel and coal sectors – the latter because China is moving intensively away from coal and onto renewable energy sources like hydro, wind and solar. However, not only should these cuts to overall capacity be done in a way that guarantees equivalent paying jobs for all workers moved out of these sectors but it should be done by forcibly closing the, often, poor safety and high polluting private enterprises that are part of these sectors. That would not only ensure that the tens of millions of workers remaining in these sectors have the best possible working conditions but would also make a huge boost to workplace safety in the dangerous coal sector in particular. Yet, thus far, the cuts to overcapacity seem to be roughly in proportion to the relative weights of socialistic and private enterprises in these sectors.
However, these recent pro-market measures have met with mass resistance. In March, thousands upon thousands of coal mine workers employed by state-owned Longmay Group marched through the northeastern Chinese city of Shuangyashan to protest against wage arrears resulting from the provincial government holding back support to the struggling company in order to push it into slashing the size of its workforce. A large number of similar workers' protests and strikes have taken place throughout China in state enterprises facing similar predicaments. Meanwhile, Chinese people used social media to bitterly attack then finance minister Lou Jiwei's criticism of China's pro-worker labour laws. A comment made by Weibo (China's popular social media platform) user, Se Kong Se Kong, typified the reaction to the ex-finance minister's tirade:
Have him investigated ….

He's no good if he's speaking on behalf of the capitalists!

Financial Times, 10 March 2016.
All this protest and defiance from Chinese workers and leftists has had an impact. For instance, two weeks ago, rightist Lou Jiwei, was unceremoniously dumped as China's finance minister two years before his term was due to end (he has since been given a much lower-ranking post). This was, no doubt, at least partially related to his anti-working class comments attacking China's Labour Law and to the spirited mass opposition to his tirade. It was also reportedly connected to his pro-"free market" opposition to large state investment in infrastructure and fixed assets by local governments. Meanwhile, the huge Shuangyashan city protest by Longmay Group workers led the Heilongjiang provincial government to back down within hours of the workers' action. The provincial government and its Governor, Lu Hao, apologised to the workers and arranged to fund the struggling state-owned company so that it could pay the workers the wages owed to them. More broadly, the PRC government has responded to workers' concerns by stepping up efforts to ensure that workers laid off from steel and coal enterprises will be re-hired in state infrastructure projects, state-owned farms and state forestry projects immediately after – or in some cases even before – losing their previous jobs. Meanwhile, some state-owned firms cutting capacity in the steel and coal sectors have started up operations – even loss making ones – in often very different industries in order to avoid laying off workers. State owned coal companies in China's main coal producing province, Shanxi, have set up pharmacies, solar power stations, restaurants, supermarkets and vegetable and fruit planting to move their workers into. One state-owned coal company, Qianhe Coal Industry, that had to cut its capacity, started organising its workers into production of food products – including tofu and potato noodles – in order to pacify its workforce. It is now even going to move its operations entirely from coal producing to the food products industry – even though its new area of operation is not currently profitable (Quartz, 31 March 2016).
Such moves by state-owned enterprises are significant as they undercut the agenda of rightists within the CPC and Chinese and Western "experts" who all hoped that downsizing in China's state-owned coal and steel enterprises would help wean China's state-owned enterprises away from their devotion to preserving workers' jobs and push them onto the profit first path. For his part, premier Li has been forced into a partial back down in two key areas by the workers protest and leftist agitation. Firstly, Li and the rightist advisors and economists influencing him, were pushing for more unprofitable state-owned enterprises – dubbed "zombie industries" – to be forced into bankruptcy and, thus, into retrenching their workers. Although this plan is partially still going ahead, last month the PRC government announced a scheme whereby those holding the debts of enterprises would be able to swap them for equity. In other words, the mainly state-owned banks owed money by indebted companies will end up taking stakes in these companies allowing the companies to wipe out their debts and continue operation. The companies that will mainly benefit are state-owned enterprises as struggling private companies usually simply shut down and retrench all their workers when in financial trouble rather than maintaining major unpayable debts for long periods. For those private companies that are indebted the scheme will facilitate them to be effectively part-nationalised, since state-owned banks will end up owning significant equity stakes in them. Secondly, Li has, in practice, been forced to retreat from his promise to refrain from using large-scale state investment to stimulate the economy. The angry protests by state enterprise employees threatened with unemployment forced premier Li to boost state spending on infrastructure and development projects in order to create jobs for displaced former coal and steel sector workers to be moved into. For example, three months ago, the Chinese government announced an over $A300 billion plan to fund 130 projects in the north-eastern region of China – the part of the country with a disproportionately large concentration of enterprises in the steel and coal sectors.
The PRC government's return to emphasis on state investment is driven not only by the imperative to respond to workers' concerns but also, in part, by pure economic reality. The fact is that with the world capitalist economy – and thus demand for Chinese exports – in the doldrums and with profit-driven, Chinese private sector bosses less willing to make productive investments in the real economy because their ability to make profits has been curtailed by rising workers' wages in China and the 2008 pro-worker Labour Law, the PRC government needs state-owned enterprises to drive growth. To put it simply: capitalism doesn't work but socialism does and thus the PRC government, regardless of the political leanings of some of its key personnel, must once again rely on the socialistic state sector to shore up the economy. That is why despite all the special tax concessions and other incentives given to private enterprises, Chinese private investment in fixed assets grew by less than 3% in the first ten months of this year while investment by the state sector surged by over 20%.
A similar story can be seen if we look at the issue of administrative measures imposed on the housing market. During the period of Hu Jintao's presidency from 2002 to 2012, Chinese governments imposed a series of measures to reduce housing speculation in key areas in order to make house prices more affordable to the masses and to ensure that housing construction was geared towards the needs of low and middle income earners. These measures included requirements for developers to meet certain minimum proportions of smaller housing, restrictions on the number of houses that people could own and regulations that made banks charge higher interest rates – and require higher down payments – for those buying second homes as opposed to those buying first ones. As part of these measures many major Chinese cities banned people from owning more than two homes. However, private sector housing developers and pro-"free market" economists, journalists and other "experts" complained bitterly that the measures were "distorting the market" and undermining the "healthy development of housing supply." These voices obtained a bigger hearing from Chinese leaders in the post-Hu period and as a result in the 2013 to 2015 period some of the administrative restrictions on speculation were relaxed. However, that led to a rebound in speculation and opulent purchases of multiple house by the wealthy. Though this squeezed many lower-income people out of the private housing market, fortunately China has massively built public rental housing to enable lower income people to still get stable accommodation. In the last few months, however, the Chinese government has again returned to anti-market, administrative measures to curtail housing speculation and restrict the wealthy from buying up multiple houses.
The clearest sign that the political winds blowing to the Right in China are starting to recede was seen last month at a high profile meeting of government leaders and state enterprise heads about the direction of state-owned enterprises. The main theme of the meeting was president Xi Jinping's insistence that it is imperative to: "unswervingly uphold the party's leadership in state-owned enterprises, and fully play the role of party organs in leadership and political affairs (South China Morning Post, 12 October 2016). Xi insisted that any "weakening, fading, blurring or marginalisation" of party leadership in state firms would not be tolerated." The meeting vowed to turn around the situation whereby the party's presence in state-owned enterprises had started to gradually fade into the background over recent decades as these public sector companies became influenced by Western corporations. At the conference, which was notably held when pro-private sector prime minister Li Keqiang was away on an overseas trip, Xi also insisted that China's state-owned enterprises are an important material and political basis for socialism and called to make these public enterprises stronger, bigger and better (Xinhua, 11 October 2016). This was a clear statement in defence of state-owned enterprises from China's top leader and a slap in the face to others within and around the CPC trying to weaken them. Furthermore, by insisting on strengthening Communist Party control of state-owned enterprises Xi also contradicted statements by some Chinese leaders – including, to some extent, his own previous statements – calling to turn these state-owned enterprises into more profit-driven corporations. Thus, Xi's speech at the conference ordered that state-owned enterprises should become important forces to implement decisions of the CPC Central Committee as well as to enhance overall national power, economic and social development and people's wellbeing. This means that, at least according to the speech, the PRC state-enterprises would re-commit to maximising employment and protecting working conditions as a goal in itself, rebuffing the drive by some within the PRC bureaucracy to push the public sector enterprises into slashing their workforces. Notably, the Xinhua article on the state-owned enterprise work conference reported that Xi stressed the importance of protecting state owned enterprise workers' rights to know, participate, express and supervise within the enterprises. He added that important matters concerning the immediate interests of workers must be submitted to workers' congresses for deliberation and the system to ensure workers' representation as the directors and supervisors of state-owned enterprises should also be improved.
An important positive consequence of this PRC government drive to increase Communist Party control of state-owned enterprises is that it will undercut their own plan to allow private investors to take minority stakes in state-owned enterprises. After all, if Communists are to be running these enterprises and if they are not going to subordinated to the profit motive but also be directed to meet national and social goals – like maximising employment, improving workplace safety, developing poorer parts of the country and spearheading the development of new industries– then what money-grubbing, capitalist investor in their right mind would want to put their money into them! This is especially the case when one considers that the rate of profit return on PRC state-owned enterprises is already only around half that of capitalist enterprises. These public sector enterprises – despite the often monopoly position they hold in Chinese markets – are simply not geared to the blind drive for profits and that is a good thing! Consequently, premier Li Keqiang's "mixed ownership reform" – to bring private investment into state-owned enterprises – has often not led to the intended consequences. The most touted example of a "mixed-ownership reform" in recent years was Chinese state-owned oil refining giant Sinopec's decision to sell-off a 30% stake in its distribution and marketing business to "private" investors. However, in the end it was other state-owned companies that bought up nearly two-thirds of this stake. A similar story occurred when China's main oil producer, state-owned Petrochina, decided to sell-off half of its Central Asian pipelines. The announcement caused considerable excitement amongst Chinese capitalists and pro-"free market" economists and amongst Western "experts" and business journals. Yet, in the end, the entire stake simply went to another PRC state-owned company!
Profile of China's Pro-Capitalist Advocates

Smash the Political Influence of the Capitalist Class!
Despite what appears to be the first signs of a possible tilt back to the left in China in recent months, as long as there is a capitalist class in the PRC able to wield some political influence then the danger of capitalist counterrevolution is acute. Especially when capitalists within China have family, personal and cultural ties to the ethnic Chinese capitalists who rule Taiwan and Singapore, enjoy economic dominance in Hong Kong and Macao and also form a component of the capitalist ruling classes in places like Malaysia and the Philippines. Moreover, the U.S., British, Japanese, Australian and other imperialist ruling classes are working feverishly to undermine socialistic rule in China.
The response of China's ruling bureaucracy to the threat of counterrevolution is not to organise for a struggle to outright smash the capitalist threat. Instead, they seek a balance – a truce – between, on the one hand, socialistic rule in China and, on the other, the out of power capitalists within China and the capitalist classes that rule most of the rest of the world. However, such a strategy is in the long run untenable. Socialism and capitalism cannot, ultimately, co-exist. We should remember that from the mid-1920s onwards – when the leadership of the former Soviet workers state started to move away from the truly revolutionary internationalist perspective that guided the 1917 socialist revolution – the USSR's leaders tried a variant of the policy currently pursued by Beijing. And look what happened there!
The force that has a clear interest in waging a struggle against the capitalists to the end is the Chinese working class. Time and again, as China's capitalists looked to be set to gain the economic weight, momentum and popular acceptance necessary to make an open bid for power, struggles of the Chinese working class and agitation by leftist elements within the CPC have intervened to push the capitalists back. Today, these forces must resist any sell-offs of minority stakes in state-owned enterprises to private investors. They must breathe life into the workers' congresses in these enterprises and use them as a force to defend working conditions for workers and to ensure that the state-owned enterprises stay committed to overall social goals and maximising employment rather than to the blind drive to maximise profit. The Chinese working class and leftists must also defend the 2008 Labour Law against any attempt to weaken its pro-worker provisions and must, instead, fight for the strengthening of these laws. They should build workers' committees – drawing into them staunchly pro-communist officials, police and Peoples Liberation Army soldiers – to investigate enterprises and ensure strict enforcement of the Labour Law's pro-worker provisions. Such committees would fight for a policy whereby any private business that violates the Labour Law or any safety regulation is immediately confiscated by the PRC state and turned into a publicly owned enterprise. All these struggles should be part of a fight to smash the political influence of the capitalists and restrict the private sector to the level that is actually needed in the transition stage to socialism. Of course, the capitalists, their allies within the upper middle class and their imperialist backers would furiously oppose such a struggle. In the resulting decisive clash between the politically conscious working class and pro-capitalist forces the tightrope balancing act played by the current ruling bureaucracy would be shaken out of existence. The different elements of the bureaucracy would be flung onto two opposing sides. Those types, like pro-capitalist ex-finance minister, Lou Jiwei, who are closest to the capitalists would fall squarely on the capitalist their side. On the other hand, more subjectively communist elements and those closest to the masses would end up on the side of the working class (as would, inevitably, some careerist elements who see the inevitability of a workers' victory). Thus, a workers struggle to smash the capitalists' political influence and curb their economic power would not only fortify the PRC workers state but would also lead to the political administration of the PRC passing from the wavering hands of the bureaucracy and on to the control of the councils of workers and their allies that had just organised the defeat of the insurgent capitalists. The genuine communists who would guide such a struggle by the pro-socialist working class would understand that such a victory cannot be truly secure while the capitalists hold state power in nearly all the most powerful countries in the world. That is why they would link the struggle to defeat the insurgent capitalists within China to a perspective of solidarity with the workers and oppressed all around the globe in their struggles against their capitalist rulers.
The biggest impediment to such an outcome is that, currently, the international factors weighing on the class contest in China are almost entirely on the side of the insurgent capitalists. We workers and leftists in the imperialist countries need to change this and change this fast! The workers movement here should oppose political attacks on the PRC workers state from Australia's capitalist regime (including those made under the pretext of "human rights") and must oppose the anti-PRC Chinese exile organisations. We must build solidarity actions with progressive actions by the PRC workers state such as the implementation of pro-worker labour laws and the massive increase of public housing. The Australian working class and its allies must also stand against the U.S./Australian capitalist rulers' military build up against China and must oppose their anti-PRC provocations in the South China Sea as the capitalist powers want all this military pressure to add to the all-round political squeeze that they are subjecting the PRC workers state to.
The incoming Trump regime in the U.S. has promised a still more aggressive posture towards China as well as a massive military build up. Today, as a blatant provocation against Red China, president-elect Trump broke with diplomatic protocol and held a phone call with the president of Taiwan, the part of China that the defeated capitalists seized when they were booted out of power by the 1949 anti-capitalist revolution. This is the first known contact between a U.S. president or president-elect and a leader of the rogue province of Taiwan since the United States broke diplomatic relations with Taiwan 37 years ago. The U.S. backs and massively arms Taiwan but adopted the diplomatic position of not recognising Taiwan as a way to way to maintain diplomatic and, hence, trade relations with the PRC while simultaneously undertaking its anti-PRC machinations. Trump's phone call with the Taiwanese leader and their discussion about how to boost Taiwan's military strength – inevitably against the PRC – is a signal that U.S. imperialism is going to unleash a more openly confrontational policy against socialistic China. Genuine communists living in the U.S. and its imperialist allies like Australia have got our work cut out. Let's get to it!